About PCYC Tamworth Out of School Hours (OOSH) Care
PCYC Tamworth OOSH is right in the heart of Tamworth based within our PCYC Tamworth club. 
We offer Before and After school care and full day Vacation Care during school holidays.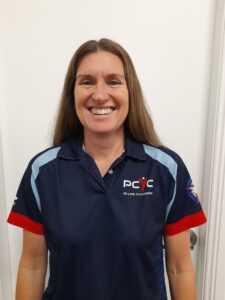 Barbara Eames
OOSH Co‐ordinator

Program Dates: 18th December 2023 to 31st January 2024
Start Time: 7:00am
Finish Time: 6:00pm
What to bring: Please remember to pack a hat, drink bottle, morning tea and lunch for your child. On excursion Day please be here by 9am.
PCYC OOSH is at the heart of the local community. Our experienced team of educators provide a safe and engaging space during every School Holiday period for your child to learn and grow through fun and enriching experiences. We focus on your child's interests and on developing their confidence, curiosity and resilience.PCYC OOSH centres comply with all national regulations and licensing requirements following  the National Quality Framework, and are Child Care Subsidy (CCS) approved.
Interested in a Career in Child Care?
View our vacancies at PCYC OOSH