About PCYC Cowra Out of School Hours (OOSH) Care
PCYC Cowra OOSH operates out of Mulyan Public School and has access to all of their great facilities, including a dedicated OOSH room, hall and sporting grounds. The outdoor space is big enough for even the most active children with two big ovals, a basketball court and two climbing frames. We spend a lot of time outside!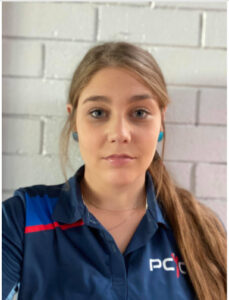 Caitlin Dixon
OOSH Co‐ordinator
Hi everyone! I am the coordinator at PCYC Cowra OOSH and my goal is to make all the children and families feel welcome. With a background in undertaking Secondary PE teaching degree, I thrive in being active and getting everyone involved in the games we decide to play. I believe that children that attend this service have fun but also learn to become ACTIVE and INFORMED citizens within the community. 
''The kids and team involved in our OOSH service make the experience even more enjoyable as I am constantly surrounded with positive energy which makes every day so wonderful.''

Program Dates: 25th September – 6th October
Time Open: 7:00am
Time Closed: 6:00pm
What to bring: Enclosed shoes, sun safe clothes, water bottle, hat, recess and lunch
Don't forget your phone as you need to sign your child in and out via Xplor. 
PCYC OOSH is at the heart of the local community. Our experienced team of educators provide a safe and engaging space during every School Holiday period for your child to learn and grow through fun and enriching experiences. We focus on your child's interests and on developing their confidence, curiosity and resilience.PCYC OOSH centres comply with all national regulations and licensing requirements following  the National Quality Framework, and are Child Care Subsidy (CCS) approved.
Interested in a Career in Child Care?
View our vacancies at PCYC OOSH