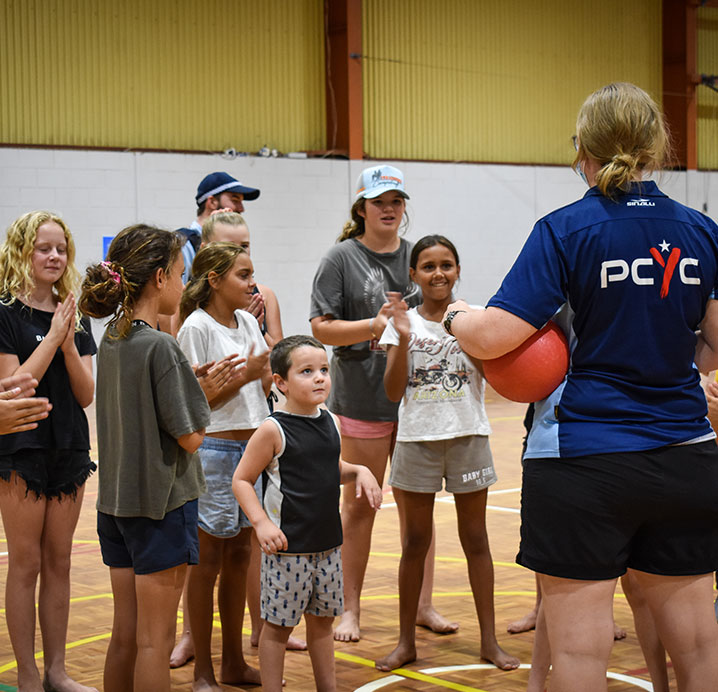 Trusted, safe, experienced child care service providers
PCYC NSW is a registered charity empowering young people to reach their potential through Police and community partnerships for over 85 years. PCYC has been operating early education out of school hours (OOSH) childcare services for over 20 years, providing before school, after school, and vacation care to thousands of primary school-aged children across NSW.
PCYC OOSH Care has a proven record of accomplishment in providing safe and quality services to children and families, with a demonstrated understanding of and compliance with all Education and Care Services National Laws.
If you're looking for OOSH Child Care services near you, you've come to the right place. PCYC is a Statewide provider, currently delivering 22 OSHC services across NSW in both regional locations and across Greater Sydney, as well as operating School Holiday programs in over 60 clubs across NSW.
PCYC NSW in partnership with NSW Police has a strong relationship with the Department of Education. There is a long history of PCYC clubs working with local schools and meeting all D of E safety, security and programmatic needs. Over 85 years of child care service delivery across NSW provides the foundation for PCYC to positively influence our OOSH participants through access to a varied learning program, tailored to meet individual learning needs.
At the foundation of our organisation is a focus on child safety. PCYC OOSH Care goes above and beyond the requirements, and we believe that every child in a PCYC service has the right to be safe and protected. All our policies, procedures and processes are compliant with National Law, which is the foundation of our practice. All staff and educators at PCYC NSW must have a verified Working with Children Check and a cleared National Police Check to ensure we provide the highest level of safety around recruitment for the children and families.
Our Before School programs include experiences and opportunities to develop self-help skills such as making their own breakfast alongside educators. We know the mornings can sometimes be slow, so we have developed our morning programs to really warm our children up to get ready for a big day of learning!
Our After School programs include an offering of 'Homework Club' to assist children with any of their day's homework or school projects. This would be an opt in activity. The goal of this would be to encourage continuation of learning throughout the afternoon and free up the valuable time children have at home with their families.
PCYC know that older children need more independence and challenging activities, so our programs are designed to support the ever growing autonomy of our children.
Our unique Vacation Care program offers a range of activities, in service events and excursions. PCYC offer over 19,000 Holiday program sessions each School Holidays. We use our expertise of sports and recreation-based program, and our OSHC team expertise in play-based school holiday program.
The excursions planned are to a variety of   destinations and activities and include Wildlife parks museums, indoor play centres, parks, sporting hubs, and local PCYC clubs. In service events would include activities such as Coding, Art and Pottery creations, science shows, Aboriginal Dance workshops animal/wildlife shows, music and movement workshops, magicians etc.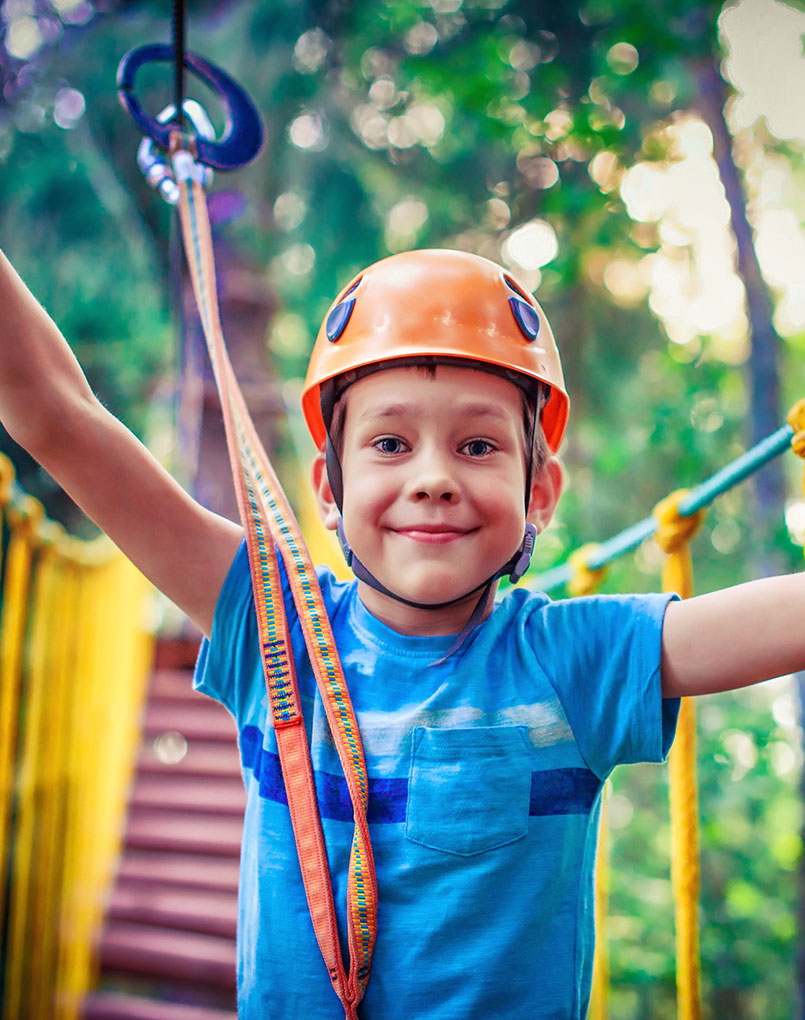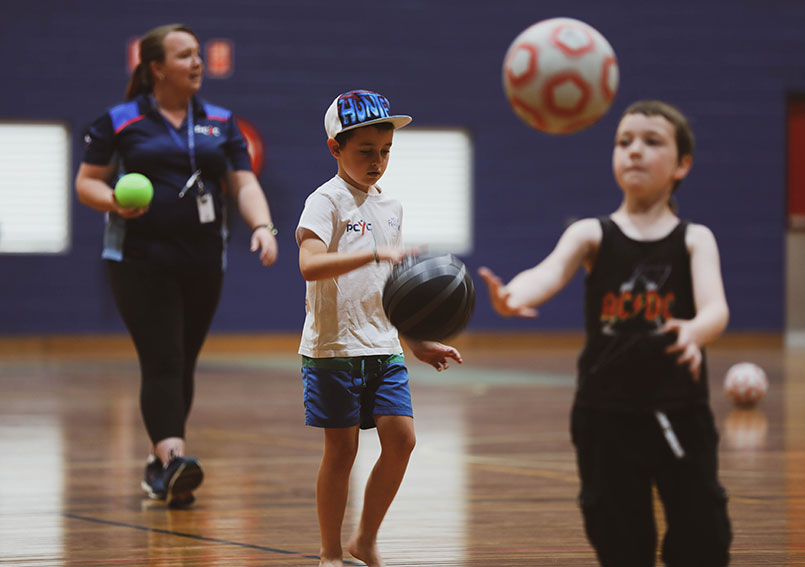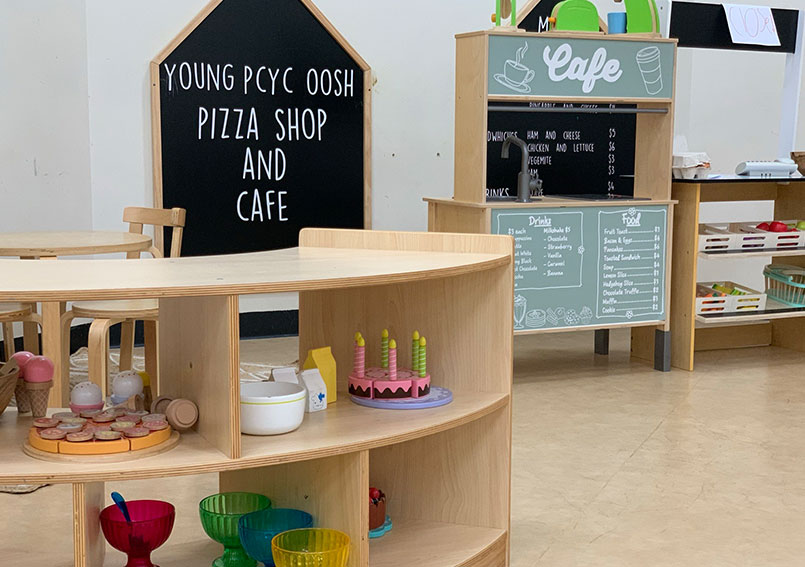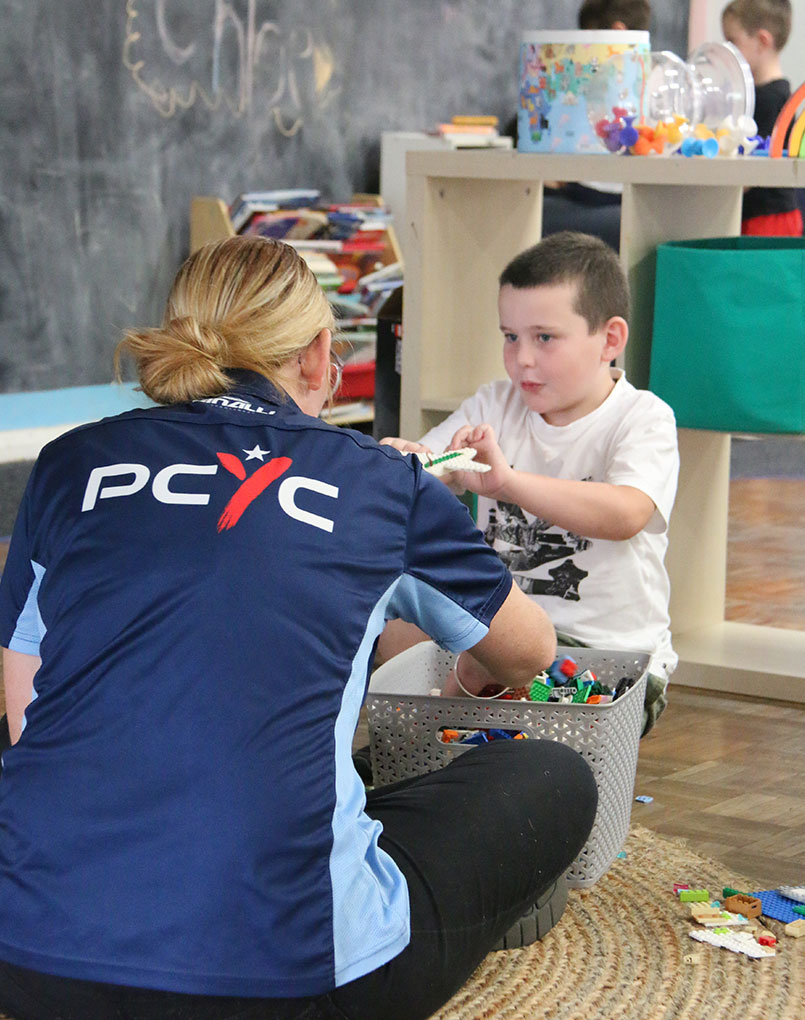 Our Approach to Inclusion
PCYC is a charity that's key focus is "Empowering Young People". We see each child as unique and competent and work to ensure every child can fully access our services.
Our approach to inclusion follows a 5-step plan

Step one
Children with an additional support need are identified during the online or face to face enrolment process

Step two
A meeting is set up with our internal "PCYC Inclusion Support Team" to develop a plan for the transition into OSHC and how we can collaborate with the school and other Inclusion Support Agencies

Step three
A planning meeting is set with the parents to discuss access to support, funding or resources as required and to develop a support plan for the services.

Step four
Contact is made and arrangements made with Support agencies as required.

Step five
Plan in communicated to educators and training delivered as required to team.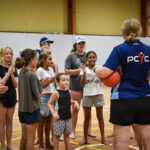 "I went to Muswellbrook PCYC OOSH to enquire about my child who has additional needs (Autism Spectrum Disorder stage 2) to attend
OOSH on school holidays, Once I had handed the enrolment form back in, Dee (Management) made a call to myself and wanted to discuss Braxton's needs, she was very supportive and expressed a certainty that Braxton's needs will be cared for.
We scheduled a tour to introduce Braxton to the environment. On arrival, Dee was very welcoming and the environment was very inviting. Dee already had a photo of Braxton displayed on the wall for a sense of belonging, she insisted that she will have a consistent educator in the mornings for a great transition, to help Braxton cope with change by having a familiar face every day. I felt very satisfied by this strategy being in place, As I was able to feel comfortable for Braxton's transitions in the mornings.
On arrival of the first day Dee and educators had trains and Lego in the learning environment for Braxton. I was so happy as these are his
interests, and the educators listened and planned it into the program for Braxton on his first day of OOSH. The experiences that are
programmed are also very exciting for Braxton, they have lots of community visits and input, cooking experiences, craft experiences, sports, and outdoor activities. Dee always reassured me that he was in excellent care and always communicated with myself if there was a need to.
On the next set of school holidays, on arrival Dee was so excited to show Braxton the boat she'd had built for him over the term of school, she explained that this was an area for Braxton to calm down in and express his emotions as a self-regulation strategy. It was so great to see Dee scaffolding for Braxton by providing an environment for him to calm down in, in his own way, he was so excited to see the boat! When he got introduced to it, Dee explained to all the other children of how it helps Braxton, and to respect this area for Braxton. The children were very supportive. This was all so good to see, as this was an inclusion acceptance practice within the environment.
Every day Braxton is so welcomed with love and kindness by everyone, I couldn't have been happier with how the PCYC OOSH was so
inviting and supporting to meeting Braxton's needs. Thank you all!
STEPHANIE HALLETT – MOTHER OF BRAXTON WILLIAMS