About PCYC Young Out of School Hours (OOSH) Care
OOSH offers our community as a whole an amazing service, allowing parents flexibility in their working hours knowing their children are safe and cared for in a fun and educational setting.
Here at OOSH we have a young and enthusiastic staff with varying backgrounds and individual skills which complement each other.  Each and every one of our Educators go above and beyond in their role and this is a contributing factor to the amazing service they have created. 
Our OOSH room is expansive and inviting with many and varied activities available.  We offer a diverse program which caters for all ages and development, focussing on play, social interaction and building relationships.
As we are located within the PCYC the OOSH children have access to our indoor and outdoor basketball courts and club organised activities such as gymnastics, parkour, fitness and archery.
The children in OOSH are happy, connected, inquisitive, creative and confident and contribute to the wonderful environment that is our service.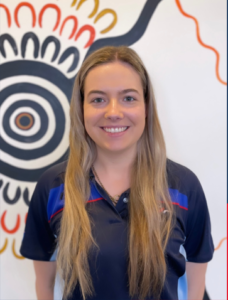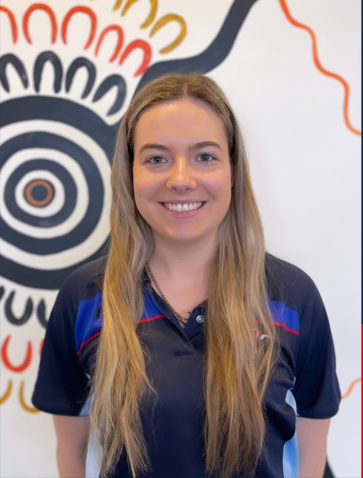 Michaela Summerfield
OOSH Co‐ordinator
Hi, my name is Michaela Summerfield. I am the OOSH coordinator here at PCYC Young. I have my Diploma in Early Childhood Education and Care as well as my Diploma in School Age Education and care. I have nearly 8 years of experience working in the education and care sector and have worked with a variety of different ages in different settings.
Our service provides an inclusive environment for all children who attend. We aim to provide an environment where all children, families and educators have a sense of belonging.
The children's interests and voices are the base of our program. The consistency of educators in our service ensures that we provide high quality care through our programming, planning and interactions with the children and their families.

Program Dates: 3rd July – 17th July 
Time Open: 8:00am
Time Closed: 6:00pm
What to bring: Enclosed shoes, sun safe clothes, water bottle, hat, recess and lunch
Don't forget your phone as you need to sign your child in and out via Xplor. 
PCYC OOSH is at the heart of the local community. Our experienced team of educators provide a safe and engaging space during every School Holiday period for your child to learn and grow through fun and enriching experiences. We focus on your child's interests and on developing their confidence, curiosity and resilience.PCYC OOSH centres comply with all national regulations and licensing requirements following  the National Quality Framework, and are Child Care Subsidy (CCS) approved.
Interested in a Career in Child Care?
View our vacancies at PCYC OOSH