About PCYC Gunnedah Out of School Hours (OOSH) Care
Gunnedah OOSH is a 60 place service, catering for before and after school care as well as vacation care. We provide breakfast and afternoon tea during the school terms and lunch during vacation care. With a variety of planned and spontaneous activities with children's input designing the program, during vacation we enjoy a wide variety of excursions and incursions, cause let's face it school holidays is all about fun.  We cater from 5-12 years of age.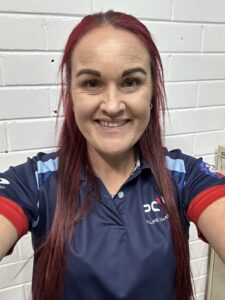 Nikki Hardaker
OOSH Co‐ordinator
Nikki is our OOSH Coordinator at PCYC Gunnedah OOSH.
Nikki has over 13 years knowledge and experience in education and care. Nikki is passionate about quality education and care, Nikki has two teenage children of her own and she is very approachable.

Program Dates: Monday 18th December – Thursday 21st December. Monday 8th January – Wednesday 31st January
Start Time: 7am
Finish Time: 6pm
What to bring: Please pack a hat, drink bottle, morning tea and lunch for your child. Please ensure all items are clearly labelled.
PCYC OOSH is at the heart of the local community. Our experienced team of educators provide a safe and engaging space during every School Holiday period for your child to learn and grow through fun and enriching experiences. We focus on your child's interests and on developing their confidence, curiosity and resilience.PCYC OOSH centres comply with all national regulations and licensing requirements following  the National Quality Framework, and are Child Care Subsidy (CCS) approved.
Interested in a Career in Child Care?
View our vacancies at PCYC OOSH